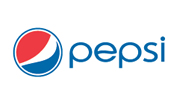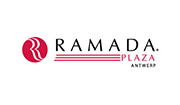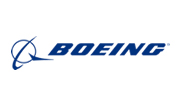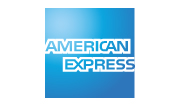 3CX Partners with Chinese Distributor 58VoIP(深圳市沃宇科技有限公司)
LONDON, UK and SHENZHEN, P.R.CHINA – 16 JULY 2016 – 3CX, developer of the
next-generation software-based Unified Communications Solution, and Shenzhen, P.R. China-based distributor 58VoIP announce 58VoIP as a new 3CX distributor for the Chinese market.
There is a dynamic market for IP Telephony in China, according to research by QY Media, and this partnership is perfectly positioned to serve it.
58VoIP has built a strong customer base across a wide range of sectors in China since it was founded in 2011, and has earned a country-wide reputation for customer service. With its extensive expertise, 58VoIP will also provide 3CX Partners with skilled support and training.
This partnership will bring 3CX's innovative technology to 58VoIP's wide range of customers. 3CX is rapidly installed, cuts phone costs with IP Telephony, and increases productivity with a full set of Unified Communications features, making it an ideal solution for both large and small business. Easy to administer, 3CX also provides top-notch customer support, and all this makes it an important addition to 58VoIP's catalogue of products.
Marcus Kogel, Sales Manager 3CX said:
"China is a huge market and our partnership there with 58VoIP, with its high level of customer service and superior expertise, will accelerate our growth there.   We are confident that 58VoIP, with its deep knowledge and strong experience of the market, will provide a high level of training for our partners there. 
Joe Fu, 58VoIP Vice President, said:
I am very excited to introduce 3CX's Unified Communications solution to the Chinese enterprise market. 3CX is easy to manage, maintain and upgrade. More and more Chinese customers are seeking UC solutions, so this is a great chance for our channel partners. We will focus on marketing, supporting and training them to win the business.
About 3CX (www.3cx.com)
3CX is a 100-percent channel company and is the developer of 3CX Phone System and 3CX WebMeeting. 3CX Phone System for Windows is a software-based open standards platform that innovates communications and replaces proprietary PBXs. 3CX Phone System cuts telco costs and boosts company productivity and mobility with the 3CX Phone clients for iOS, Android, Mac and Windows.
3CX WebMeeting is a hassle-free Web conferencing solution that leverages WebRTC technology, eliminating the need for any plug-ins or clients. Browser-to-browser communication and click2call, as well as advanced online classroom features, are just a few of the popular features of 3CX WebMeeting.
With 30,000 customers worldwide, some of the world's leading companies and organizations use 3CX Phone System, including Boeing, McDonald's, Hugo Boss, Ramada Plaza Antwerp, Harley Davidson, Wilson Sporting Goods and Pepsi. Maintaining its global presence, 3CX has offices in the U.S., U.K., Germany, Hong Kong, South Africa, Russia and Australia. Visit 3CX on Facebook, Twitter and Google+.
About VoIP58 (www.58voip.com)
58VoIP is a privately owned company founded in 2011. The company has distributed IP telephony products and solutions for more than 5 years. It also provides IP intercoms and paging solutions based on SIP technology.
With its extensive expertise in VoIP industry, 58VoIP serves numerous customers with its channel partners across China. Its customers come from many sectors of industry, including manufacturing, finance, transportation and banking. 58VoIP is dedicated to working with partners through on-site training in sales and techniques, as well as offering online webinars. 58VoIP's philosophy is based on creativity and sharing values with partners.